Jason Aldean to play Fenway Park
The Boston Red Sox are bringing another home-run hitter to Fenway Park this summer. The team's made it perfectly clear, he's here to play:
Jason Aldean
, two days after releasing his fifth studio album "
Night Train
" (which I will hopefully review soon), made the monstrous (get it!) announcement that he will be the first country act to ever play Fenway Park on July 13. Coming with him are
Miranda Lambert
,
Jake Owen
and
T
homas Rhett
.
Maybe Miranda will get a Red Sox jersey to go with this one she got at Wrigley.


Seeing
Miranda (and Brad Paisley, of course) at Wrigley Field
was one of the highlights of my summer (my year, my life, history of mankind?) and I've made my feelings about
Jake Owen as a live performer
known in the past (
and even before that
).
Long story short, he's one of the best.
Add Thomas Rhett, who is quickly becoming one of my favorite artists, and Jason, who had one of the most popular tours of the summer, and this should be one of the best shows of 2013. Hopefully I'll "Take A Little Ride" to Boston next July and check it out.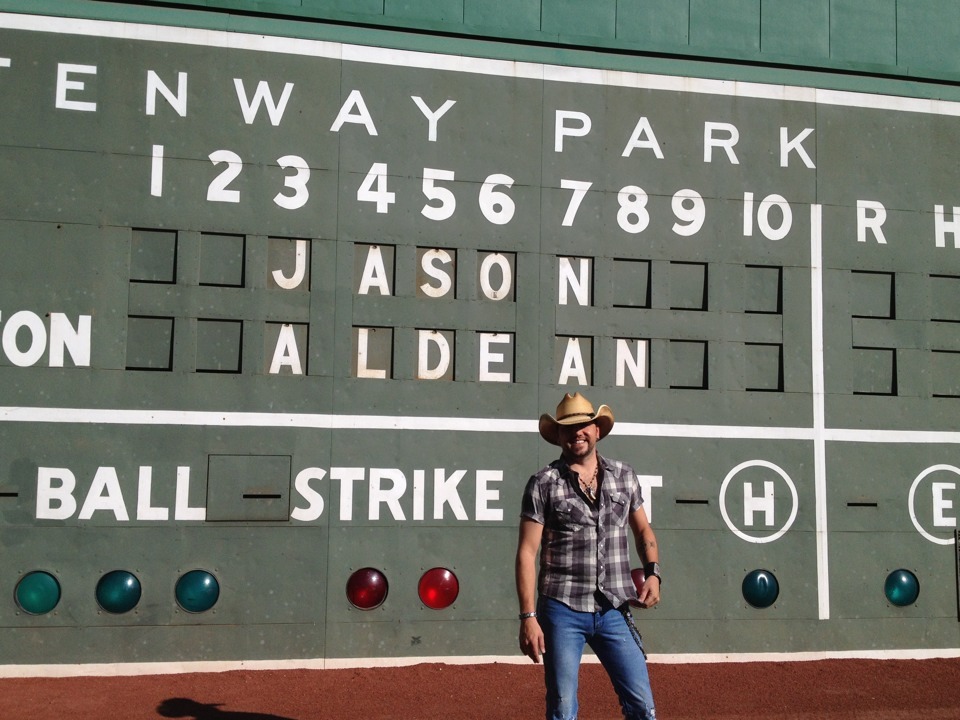 Your move Yankee Stadium.
Tickets for the show go on sale October 26.
Labels: Fenway Park, Jake Owen, Jason Aldean, Miranda Lambert, Thomas Rhett